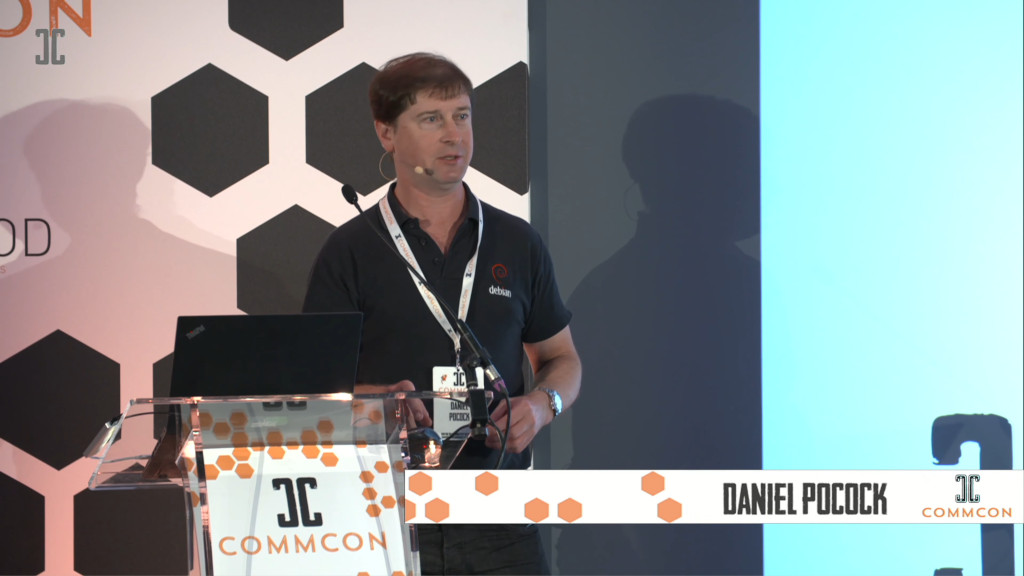 Director: Daniel Pocock, B.CompSc (Melbourne), VK3TQR, HB9FZT
Pocock began programming on a TRS-80 Color Computer 3 during his time in primary school.
Pocock passed the full exam for an amateur radio license at 14, made contact with the NASA space shuttle at 15 and began to explore the world of volunteering with the Wireless Institute Civil Emergency Network (WICEN) and the Red Cross.
Pocock's first major client was Work Solutions Group, winners of the Telstra Award, Australia's most prestigious award for small business.
After graduating, Pocock relocated to Europe, undertaking a series of missions for Thomson Reuters, Barclays Capital and UBS Investment Bank and completing the MIT MicroMasters in Data, Economics and Development Policy.
Daniel Pocock is a Debian Developer and Fedora Developer.